UML Cheatsheet | Resource
Software Design
Last updated Apr 26th, 2019
Here's a handy-dandy UML cheatsheet.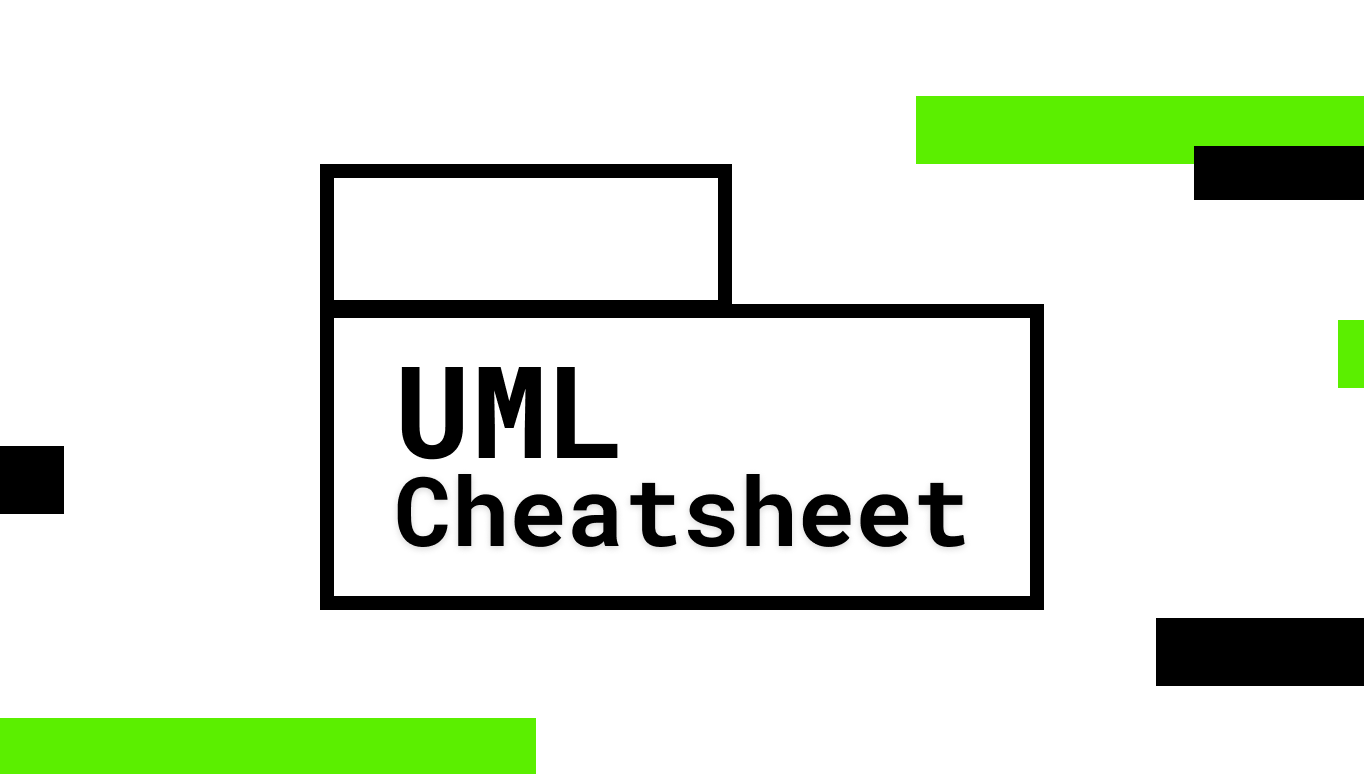 I found this UML cheat sheet on the internet for class diagrams a few months ago.
It's pretty handy. I ended up printing it out and putting it up in my workspace.
Reading select chapters from Uncle Bob's "Clean Architecture" is one of first items on the training. If you're in need of a refresher on your UML, this cheatsheet should come in handy for deciphering diagrams in the text.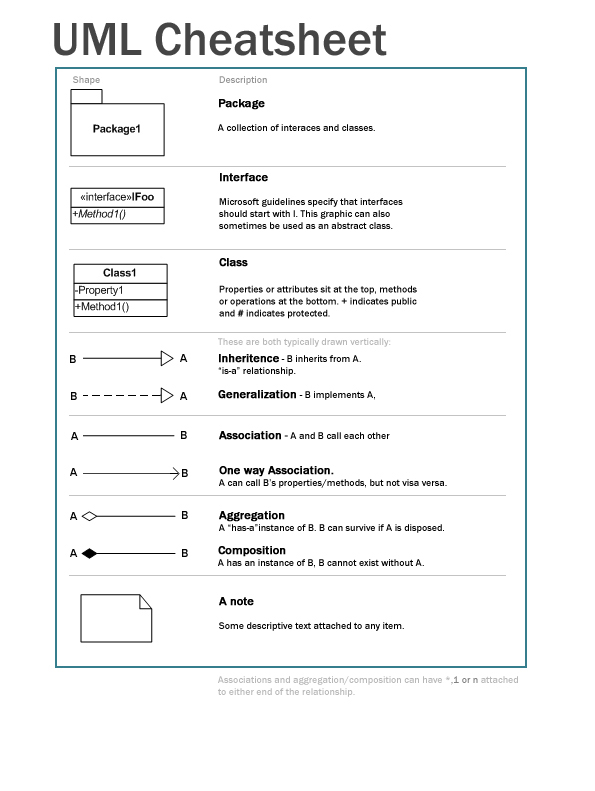 ---
Discussion
Liked this? Sing it loud and proud 👨‍🎤.
Stay in touch!
We're just getting started 🔥 Interested in how to write professional JavaScript and TypeScript? Join 10000+ other developers learning about Domain-Driven Design and Enterprise Node.js. I won't spam ya. 🖖 Unsubscribe anytime.
---
View more in Software Design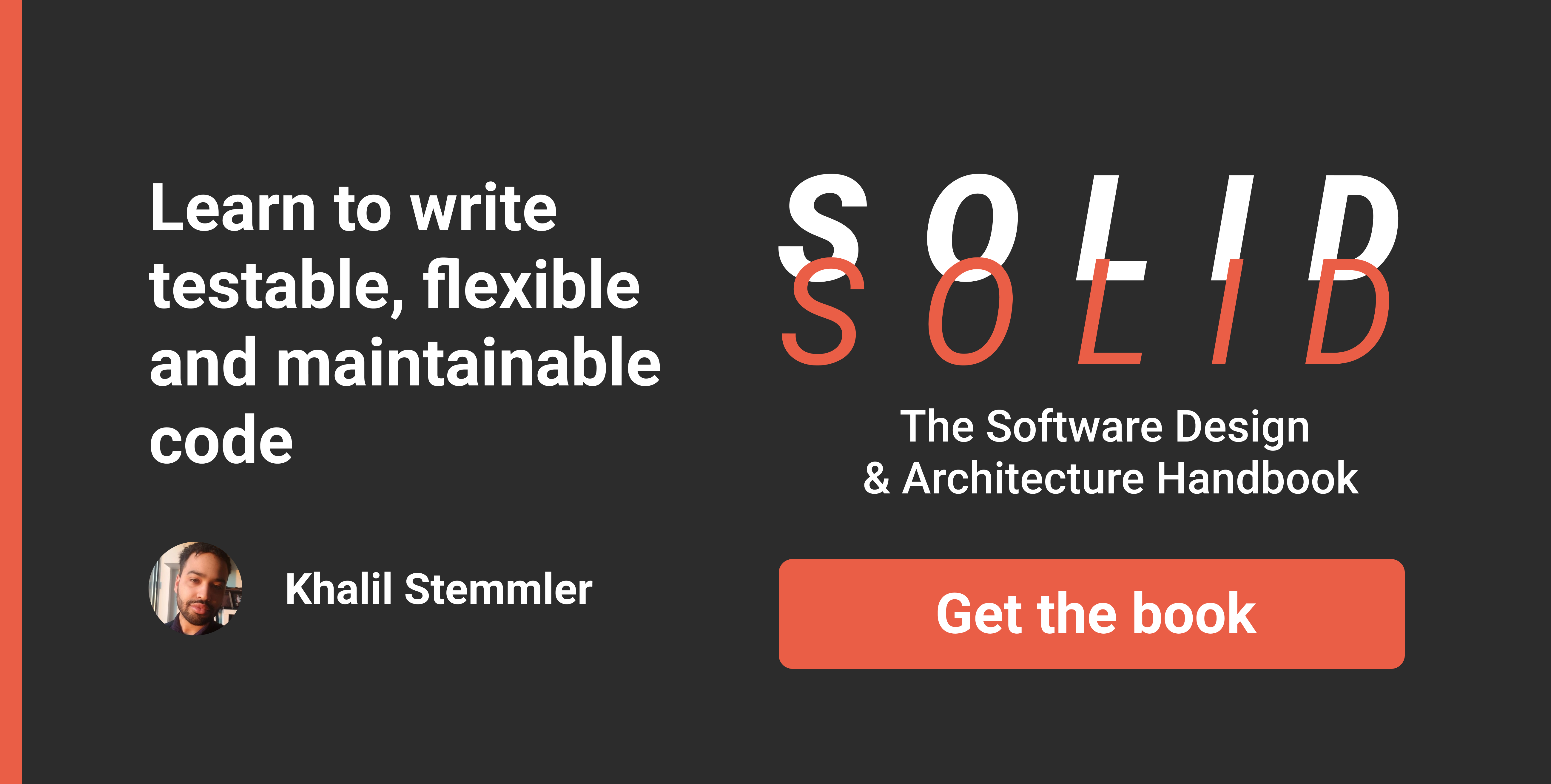 ---
You may also enjoy...
A few more related articles
Trending Content
Want to be notified when new content comes out?
Join 10000+ other developers learning about Domain-Driven Design and Enterprise Node.js.
I won't spam ya. 🖖 Unsubscribe anytime.